Archivio messaggi
---
Lu
Ma
Me
Gi
Ve
Sa
Do

---

1
2
3
4
5
6
7
8
9
10
11
12
13
14
15
16
17
18
19
20
21
22
23
24
25
26
27
28
29
30
---
Chi può scrivere sul blog
Solo l'autore può pubblicare messaggi in questo Blog e tutti possono pubblicare commenti.
Video, Fantastic Four 2, Transformers, Bullseye e Painkiller Jane
Post n°463 pubblicato il
08 Giugno 2007
da
imp.bianco
Salve X-Fans! con il post di oggi inizia una nuova "rubrica" del mio blog infatti ogni venerdì presenterò o uno dei miei video o dei video amatoriali fatti sui supereroi o dei video divertenti. Per inaugurare questa rubrica ecco l'ultimo video che ho creato basato sul primo libro , "
Nihal della Terra del Vento
" della bravissima scrittrice fantasy italiana
Licia Troisi
!
Iniziamo ora con le notizie dal mondo del cinema, manca solamente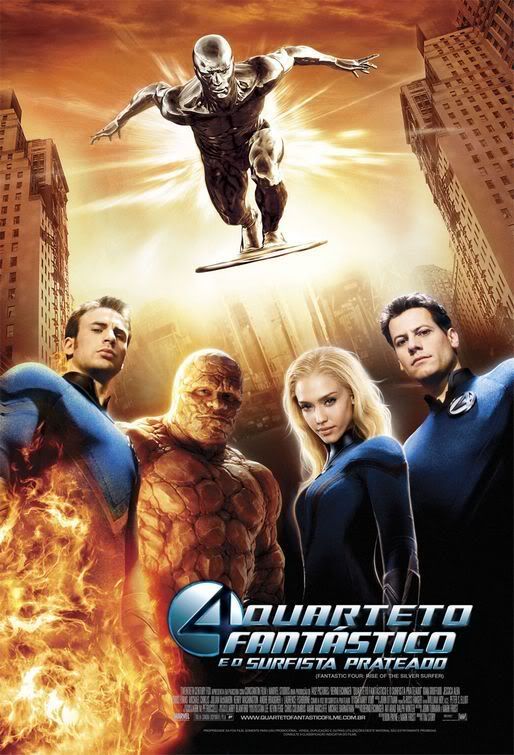 una settimana all'uscita nelle sale italiane e statunitensi di
Fantastic Four: Rise of The Silver Surfer
, che infatti uscirà il 15 giugno. D'ora in avanti fino all'uscita del film, in ogni post , vi proporrò un video spot o un trailer di questo nuovo film degli
FQ
. Ma prima del video spot di oggi ecco alcune notizie del film. E' stato deciso dalla
MPAA
(
Motion Picture Association of America
) che negli USA il rating del film sia
PG13
quindi (almeno credo) che per i bambini sotto i 13 anni è fortemente consigliata la presenza dei genitori e i genitori devono stare particolarmente attenti durante la visione del film da parte dei bambini. Inoltre trovate sette clip video del film cliccando sul poster qui a lato! Mentre qui sotto trovate un'altra clip del film in cui possiamo vedere un incontro tra
Silver Surfer
e la
Donna Invisibile (Sue Storm)
.
Fonte: SuperHeroHype.com
Passiamo ora a
Transformers
, che ricordo in Italia esce il 28 giugno , oggi abbiamo il nuovo theme music , questa nuova versione è stata creata ed eseguita dai
Mutemath
, potete sentirla cliccando sull'immagine di
Megatron
che si trova qui sotto. Inoltre cliccando
qui
abbiamo tutta la soundtrack del film e relativi artisti! Tra questi artisti troviamo i
Linkin Park, gli HIM , i Smashing Pumpkins
e i
Mutemath
.
Fonte: SuperHeroHype e Wikipedia

ùPer concludere il post ecco le cover di oggi con quattro cover di
Mike Deodado Jr
direttamente da
Bullseye
in cui possiamo vedere anche
Elektra, Daredevil e Punisher
. Le altre due cover di oggi sono di
Painkiller Jane
come guest star abbiamo
Hellboy
, queste cover sono disegnate dall'editor in chief della
Marvel Comics
cioè
Joe Quesada
.
---
Vai alla Home Page del blog