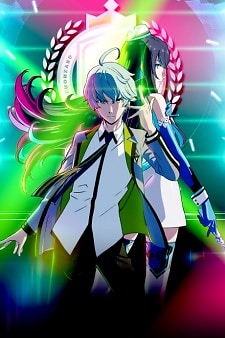 Titoli Alternativi: Zenonzard: The Animation
Studio: 8bit
Data di Uscita: 12 Gennaio 2020
Genere: Azione, Commedia, Ecchi, Fantasy, Gioco, Musica, Seinen, Sport
Episodi:
Durata Episodi: 20 min
Censura: No
TRAMA:
Anno 20XX. L'umanità chiamata "Concodes" e l'intelligenza artificiale ad altissime prestazioni chiamata "Codeman" si uniscono per competere nel gioco di carte ZENOZARD. La gente è in visibilio per i prossimi campionati del mondo, The Zenon.
Un giorno la studentessa liceale Azuma Souta viene sfidata in battaglia da una donna misteriosa, Eilietta Lash. Quest'ultima rivela di essere una Codeman e che il suo intento è quello di fare squadra con Souta e partecipare ai campionati. Souta, dopo aver accettato con riluttanza la proposta, dovrà sfidare insieme alla sua nuova compagna il famosissimo giocatore Saionji Shion, che frequenta la sua stessa scuola.

---
Zenonzard: The Animation SUB ITA
– Zenonzard: The Animation Wiki – Streaming Zenonzard: The Animation Sub Ita – Zenonzard: The Animation Download SUB ITA – Zenonzard: The Animation Episodi SUB ITA Download – Zenonzard: The Animation Streaming SUB ITA – Lista Episodi Zenonzard: The Animation Sub Ita –
Zenonzard: The Animation SUB ITA
Zenonzard: The Animation SUB ITA
ultima modifica:
2020-01-05T22:45:36+01:00
da