NELLA VITA DI OGNUNO ARRIVA SEMPRE IL MOMENTO IN CUI BISOGNA COMBATTERE (WINSTON CHURCHILL)
Sono nato in posto meraviglioso chiamato la foresta nera sotto il segno del leone.
Che cosa dicono di noi leoni?beh segno di fuoco quindi apparentemente siamo duri ma in fondo abbiamo un grande cuore e un'animo puro giocosi passionali sognatori e poeti.
Siate tutti benvenuti e lasciatevi trasportare in questo mondo più o meno serio,il mondo del simpatico e amorevole mezzo demone inuyasha.
Al mio angelo dalle piccole ali(tu sai chi sono),lo grido al mondo intero,ti voglio un mondo di bene amica mia oggi e sempre sarà così.Con affetto andrea.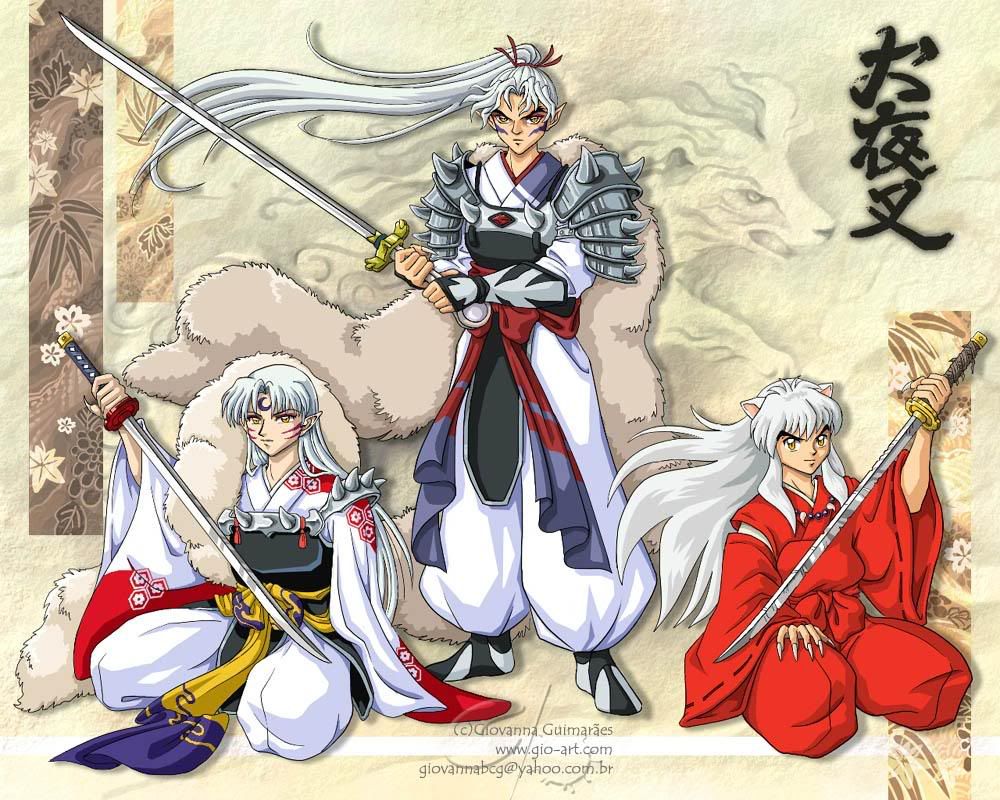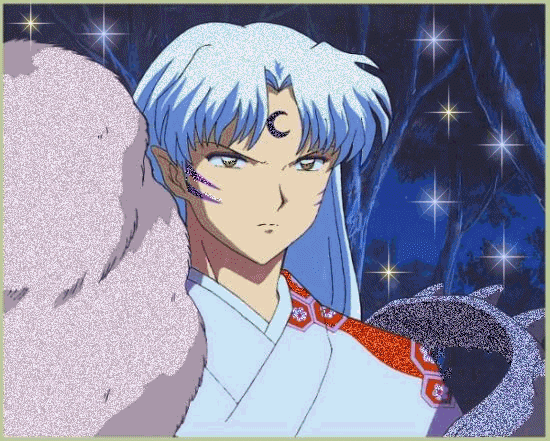 POESIA DEDICATA AD UN ANGELO IL MIO
IL TUO ANGELO CUSTODE
Io sono il tuo angelo custode
quello della tua anima del tuo cuore
colui che ogni mattina ti sveglia sempre gioioso
e ogni notte apre le sue ali per riscaldarti il cuore.
Io sono il tuo angelo custode
colui che mai ti abbandonerà
quell'angelo che aspetta solo un tuo sì
per rivelarsi al tuo cuore.
Io sono il tuo angelo custode
e su di te io veglierò
combatterò le avversità e ti difenderò
con la mia anima e il mio cuore.
Io sono il tuo angelo custode
e un altro giorno risorgerà
voleremo insieme nel cielo blu
due corpi due anime un solo grande cuore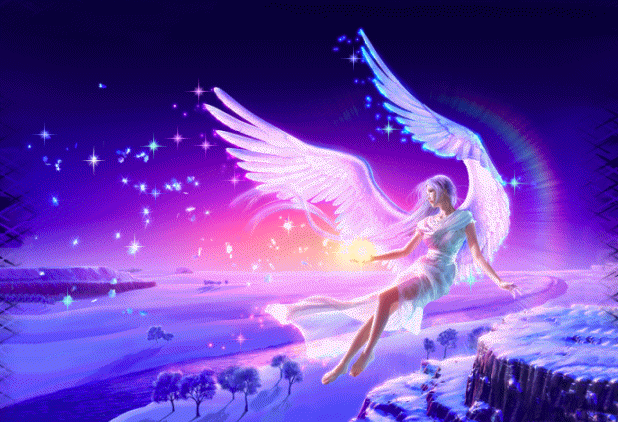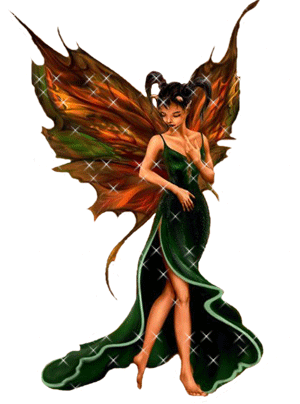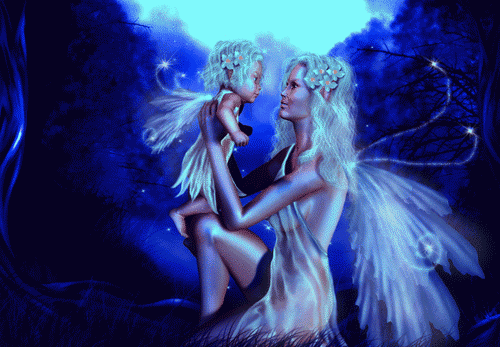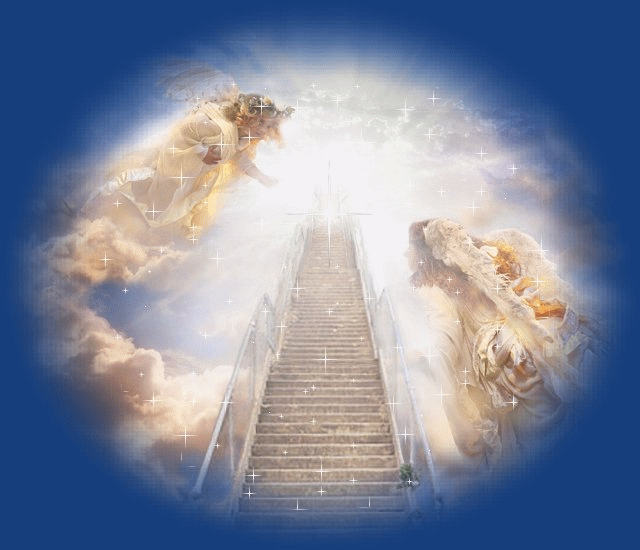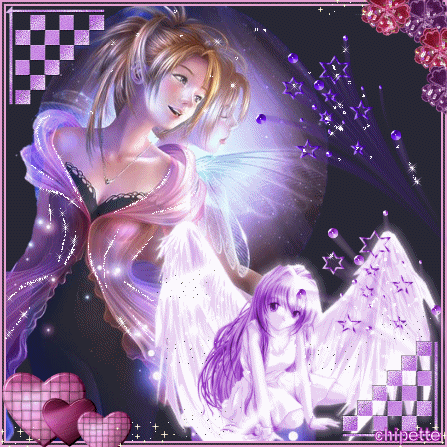 ANGELI E FATE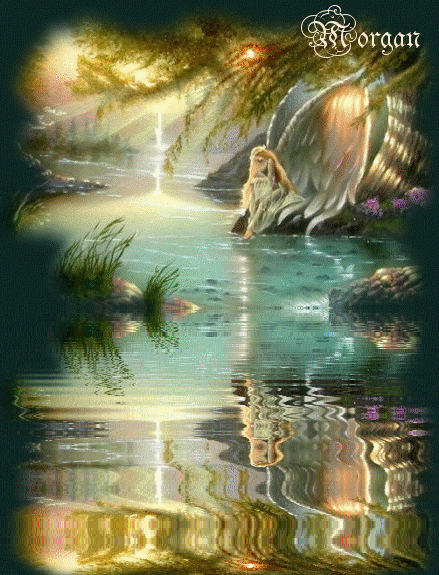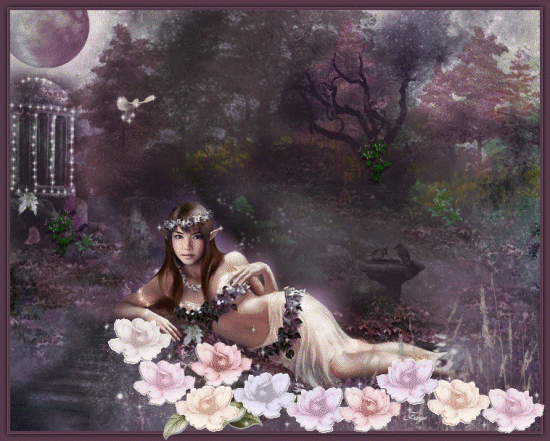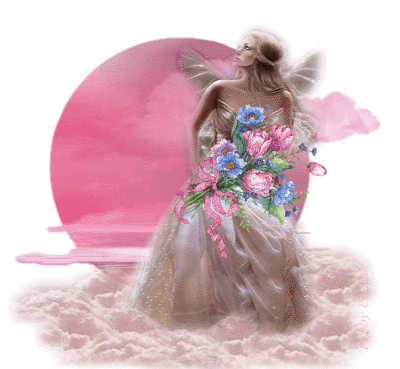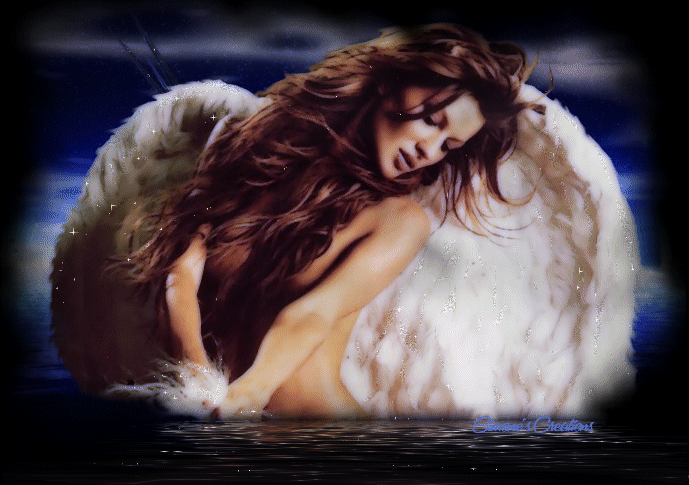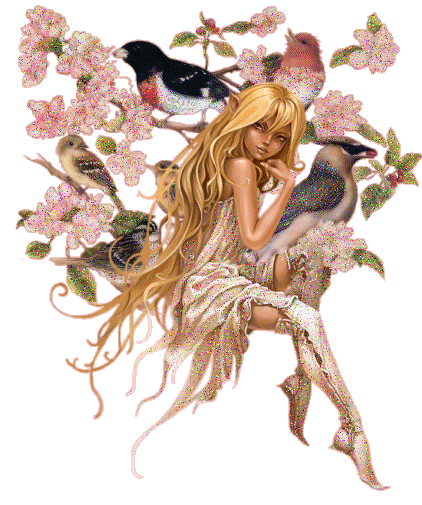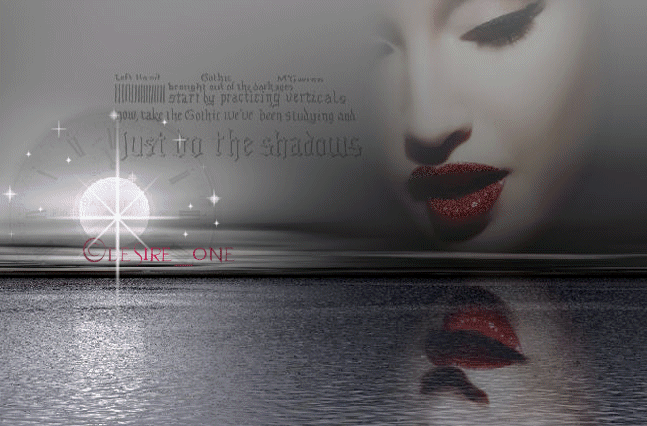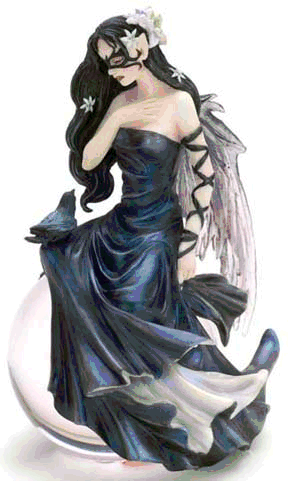 IO SONO CONTRO LA PEDOFILIA
SPOT DELLA POLIZIA POSTALE..
Aiutiamo Riccardo Ciao mi chiamo RICCARDO, sono nato il 10\08\2004 e ahimè dopo i mesi stupendi passati nella pancia della mia mamma durante il parto succede la catastrofe, per un distacco della placenta e del cordone ombelicale improvvisa vengo alla luce privo dei parametri vitali,rianimato e intubato passo nel reparto di terapia intensiva neonatale il mio primo mese di vita,ma anche una volta a casa sino ad aprile del 2005 è un continuo via vai dall'ospedale,per problemi respiratori e polmoniti varie,vengo alimentato con sondino gastrico per circa 10 mesi,inoltre gia da subito iniziano a comparire anche delle crisi epilettiche,fortunatamente senza perdita di conoscenza, della durata di circa 5 minuti ma con intervalli di 2 -3 gg da una crisi all'altra,ricoverato a luglio del 2005 all'ISTITUTO NAZIONALE NEUROLOGICO CARLO BESTA di Milano per circa un mese e mezzo per gli accertamenti del caso,e curato con dose massiccia di cortisone ( vi lascio immaginare gli effetti collaterali avuti) riusciamo a far scomparire quasi del tutto le crisi. In conclusione mi viene diagnosticato la SINDROME DI WEST SECONDARIA A GRAVE ENCEFALOPATIA FETOCONNATALE,in parole povere la mancanza di ossigeno dovuto ai problemi del parto ha causato danni ad uno dei due ventricoli celebrali distruggendone le cellule,causandomi una mancanza totale di coordinamento motorio,del capo delle arti inferiori e superiori,con associato problemi visivi e uditivi,a detta dei medici in modo permanente Contatta i miei genitori: MILVA & ROBERTO viale RIMEMBRANZE 39\A BUSTO ARSIZIO 21052 (VA) e-mail: milva2000@gmail.com tel: 348.6600848 C\C intestato a: MILVA MIHAYLOVA BANCA INTESA SANPAOLO di BUSTO ARSIZIO nr.c\c 615314379541 IBAN: IT 88 L 03069 22807 615314379541 Per bonifici dall'estero aggiungere codice: SWIFT BIC: TIT 33266 causale DONAZIONE PER RICCARDO Conto BancoPosta intestato a: MILVA MIHAYLOVA nr.87793394 IBAN: IT 66 T 07601 10800 000087793394 causale DONAZIONE PER RICCARDO Per donazioni con bollettino postale MILVA MIHAYLOVA viale rimembranze 39/a busto arsizio 21052 C/C 87793394 Per donazioni con vaglia postale MILVA MIHAYLOVA viale rimembranze 39/a busto arsizio 21052 varese Per donazioni con carta Postepay intestata a: MILVA MIHAYLOVA nr. 5299480000019961 Inviato da: fuorissima1959 Trackback: 0 - Commenti: 1 permalink - segnala ad un amico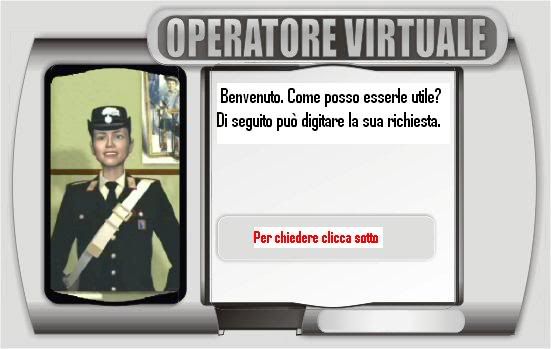 http://www.carabinieri.it/Internet/Cittadino/Servizi/OperatoreVirtuale/default.htm
"Benvenuto, sono l'Operatore Virtuale dell'Arma dei Carabinieri."
"Il mio compito è quello di guidare l'utente nella navigazione del sito www.carabinieri.it fornendo, in qualsiasi momento, risposte a domande di carattere generale. Puoi anche telefonarmi allo 06/80985232 per avere informazioni sul reclutamento, sul calendario concorsi e sugli esiti delle prove, oppure mandarmi un SMS al numero 3468112112 per verificare se hai superato il concorso."
UNIAMO LE NOSTRE FORZE
INFO INIZIATIVA UMANITARIA
Da Fabrizio Artale "missioneinweb" LA MISSIONE UMANITARIA E' STATA RINVIATA PER MANCANZA DI FONDI Africa: Cuore per la Vita - prevista per il periodo di ottobre~dicembre 2008 è stata rinviata per mancanza di fondi La spedizione partirà nel mese di gennaio 2009 per concludersi a marzo 2009.
AIUTATECI AD AIUTARE E DIFFONDETE QUESTA IMPORTANTE MISSIONE UMANITARIA GRAZIE Africa "Missione Cuore per la Vita" INVIA LA TUA PICCOLA OFFERTA PER SALVARE 22.000 VITE UMANE altrimenti destinate all'estinzione... (Pigmei della grande foresta Africana) Associazione Missionaria Interculturale "Ali per Volare" ONLUS CAUSALE: Missione Cuore per la Vita CONTO CORRENTE POSTALE 88459680 ABI: 07601 - CAB: 03200 CONTO CORRENTE BANCARIO IBAN IT94 U033 5901 6001 0000 0001 078 ABI 03359 CAB 01600 U BANCA PROSSIMA SPA Filiale di Milano Via Manzoni, ang. Via Verdi - 20121 MilanoDestinazione del 5x1000 utilizzando il Codice Fiscale   97217820824  INFO: Rino Martinez - Fondatore Presidente Ass. "Ali per Volare" Cell. 3471986569 e-mail: ali.pervolare@libero.it Fabrizio Artale e-mail: staff@missioneinweb.it - Resp. Comunicazioni Sociali Ass. "Ali per Volare" -www.missioneinweb.itwww.rinomartinez.com
UNITI PER VINCERE L'INDIFFERENZA
ABBIAMO UN'OBIETTIVO:
PORTIAMO QUESTO MESSAGGIO
NELLA VITA QUOTIDIANA
E SCUOTIAMO LE COSCIENZE
IO RISPONDO PRESENTE
E TU?
FACCIAMOLI A PEZZI
GRAZIE VIVY AMICI FATELO GIRARE
Grazie enniow
uno spot per noi e per i nostri figli
Si vuole creare uno  spot incisivo di denuncia di grandi mali, inizialmente mafia e pedofilia e pubblicarlo su un gran numero di profili\blog con una serie di link che portano il visitatore verso pubblicazioni-siti-blog che trattano il problema professionalmente, convinti che si possa contribuire efficaciemente alla formazione di una coscienza della drammaticità dei problemi e magari fornire anche qualche risposta o proposta per gli operatori. Questi schifosi e delinquenti dovranno sentirsi additati ovunque. Ovviamente tutti, te compreso sei chiamata/o al contributo in termini di idee e spazio sulla tua pagina. Niente politica ma solo coscienza sociale. Chi è bravo in grafica (o ne conosce uno) si segnali, intanto raccogliamo il materiale circolante nella rete e cerchiamo di creare un'azione comune con gli amici che stanno già facendo azioni analoghe. Per scambiarci materiale e idee usa la mia mail box. Ciascuno invii questo msg ai propri amici.  FACCIAMOLI NERI
Torna l'incubo pedofilia a Parma. La squadra mobile ha arrestato venerdì scorso un 31enne parmigiano. L'accusa nei suoi confronti è di quelle che fanno rabbrividire: violenza sessuale su minore. L'uomo, insegnante di educazione fisica e nuoto in vari istituti della città (tra cui scuole materne), lo scorso 16 ottobre sarebbe stato sorpreso compiere atti sessuali nei confronti di un bambino di 3 anni.
Pochi i particolari emersi: il 31enne si sarebbe trovato all'interno di una scuola materna in un locale accessibile a tutti, e in quel momento con lui e il bambino ci sarebbero state altre persone. Il parmigiano, che non ha altri precedenti penali, vive in famiglia con i genitori, e da anni esercita la professione di insegnante, impeccabilmente. Tutto fino a qualche mese fa, quando alcuni genitori avrebbero raccontato di avere sorpreso l'uomo masturbarsi davanti a bambini dai 6 ai 9 anni. Il sospettato, per bocca del suo avvocato Susy Malcisi, nega tutto: "E' tutto un equivoco, sono precipitato in un incubo".
Nicolò Fochi
TORNIAMO A COMBATTERE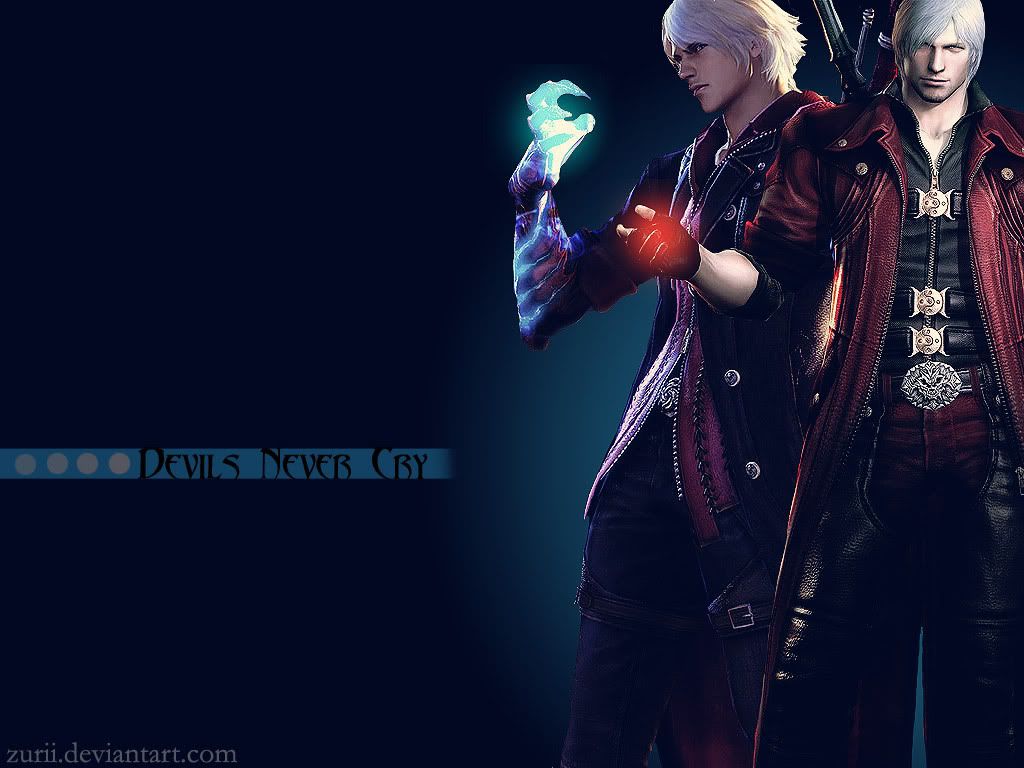 PUBBLICO VOLENTIERI QUESTO APPELLO POSTATO DALL' AMICA BARBARA NEL SUO BLOG CHE METTE IN EVIDENZA I DISAGI E SPESSO I SOPRUSI VISSUTI DA TANTI MINORI IN AFFIDO. SPERO CHE QUALCUNO POSSA INTERVENIRE AFFINCHE' LE AUTORITA' COMPETENTI RIESCANO A DARE SOLUZIONE AL PROBLEMA DELL' ABBANDONO E DEL DISAGIO DEI MINORI.
============================================================
Post n°1466 pubblicato il
18 Marzo 2010
da
ciociosan1
Minori senza dignità" per dar loro dignità
Carissimi amici, vi chiedo un attimo di attenzione!
Sono anni, per chi mi conosce da tempo, che nel mio piccolo lotto per i soprusi, violenze, pedofilia, ingiustizie, sui minori. Anche il mio blog, si chiama: BambinidiserieB", un nome scelto non a caso ma esperienza vissuta sulla mia pelle con una bambina in affido.

Su Facebook, ho avuto modo di conoscere il sig. Ivano (minori senza dignità) e approfondire la conoscenza con Cosmo de La Fluenta che da sempre lotta contro le ingiustizie di un certo "sistema".
Questa mattina, hanno parlato di un loro progetto che a me sembra ottimo ed è per questo che secondo me, merita condivisione, diffusione e unirci tutti per amore dei bambini. Cosa ne dite, me la date una mano?

Questa è la lettera scritta su Famiglia futura da Cosmo de La Fluente.

Diamo una mano a questo lodevole progetto, ma soprattutto a tutti quei bambini di serie B e senza dignità.

"Minori senza dignità" per dar loro la dignità!
"Minori senza dignità" è un progetto che pensa ai bambini, vittime innocenti di un sistema crudele e ingiusto che colpisce migliaia di famiglie italiane. Non possiamo permettere che i servizi sociali si approprino indebitamente di minori senza validi motivi. Cosa può esserci di più devastante per un essere umano del fatto di essere privato ingiustamente del proprio figlio? In che modo una simile azione può sconvolgere la vita di un bambino che, sempre, ha diritto ad avere un padre e una madre?
Minori senza dignità è un'associazione si propone di stabilire un punto di contatto e di riferimento per tutti coloro che vivono una tragedia di questo tipo.
Non solo scambio e confronto, ma supporto psicologico e legale per sapere come muoversi in questo campo denso di crudeltà, per far si che anche i più deboli possano affrontare i 'servici sociali' e le C.T.U. che, nel 99% dei casi, decretano lo sconvolgimento dell'esistenza di molte individui. In che modo affrontare i colloqui con il Tribunale dei Minori? Da dove dobbiamo cominciare quando rischiamo di essere vittime di allontanamento da parte delle fredde istituzioni? Minori senza dignità ci tende una mano, sempre nel pieno rispetto delle leggi vigenti.
Non c'è dubbio che gli obiettivi prefissi sono molto ambiziosi e difficili, soprattutto perché l'associazione intende suddividere il territorio nazionale creando dei gruppi di coordinamento regionali. La professionalità e l'aiuto sarà il medesimo in tutta Italia ma adattato alla realtà locale che muta in base ad abitudini e alla mentalità del posto. Al capo dei distaccamenti ci sarà la sede centrale dove perverranno tutte le richieste pervenute da coordinamenti locali, che si occuperà di pianificare il le iniziative e i passi da seguire. Un'organizzazione di tutto rispetto che si muoverà nell'interesse di tutti, soprattutto dei minori.
L'associazione, ovviamente, non è a scopo di lucro ed è per quello che saranno accolti con entusiasmo le collaborazioni da parte di specialisti e professionisti quali pedagogisti, avvocati, psicologi, tecnici informatici, giornalisti, docenti universitari ma, allo stesso tempo, anche persone senza competenze professionali e che aiutino a diffondere l'esistenza di questa nobile associazione. Nel caso ci siano casi particolarmente delicati verranno gestiti in modo personalizzato.
Non è da considerarsi l'ultima spiaggia, ma il punto di avvio per partire con il piede giusto.

Mente di questo ammirevole progetto è Ivano Corcoran, che risponde all'indirizzo di posta elettronica:

minorisenzadignita@hotmail.it
La URL per il Trackback di questo messaggio è:
https://blog.libero.it/wolverine781/trackback.php?msg=8585746

I blog che hanno inviato un Trackback a questo messaggio:
Nessun trackback
---
---
Gabbie vuote è il blog
per chi vuole adottare
un grande amico per
la vita. Aiutaci a
diffondere i nostri
appelli! Inserisci
questo banner nel
tuo blog o nel tuo
sito, per farlo devi
semplicemente copiare
l'immagine. Grazie!
  OCCHIO AI PEDOFILI!!!


Quickpost this image to Myspace, Digg, Facebook, and others!
ricevuto da
come_menessuna_mai(gioia)
skorpione43(lea)
aaarrr_2007(emy)
seilamiamusica(B.B.)
una luce blu(luce)
jolie67
ARCHIVIO MESSAGGI
---
Lu
Ma
Me
Gi
Ve
Sa
Do

---

1
2
3
4
5
6
7
8
9
10
11
12
13
14
15
16
17
18
19
20
21
22
23
24
25
26
27
28
29
30
31
---
CHI PUÒ SCRIVERE SUL BLOG
Tutti gli utenti registrati possono pubblicare messaggi in questo Blog e tutti possono pubblicare commenti.